Goldilocks and the Three Bears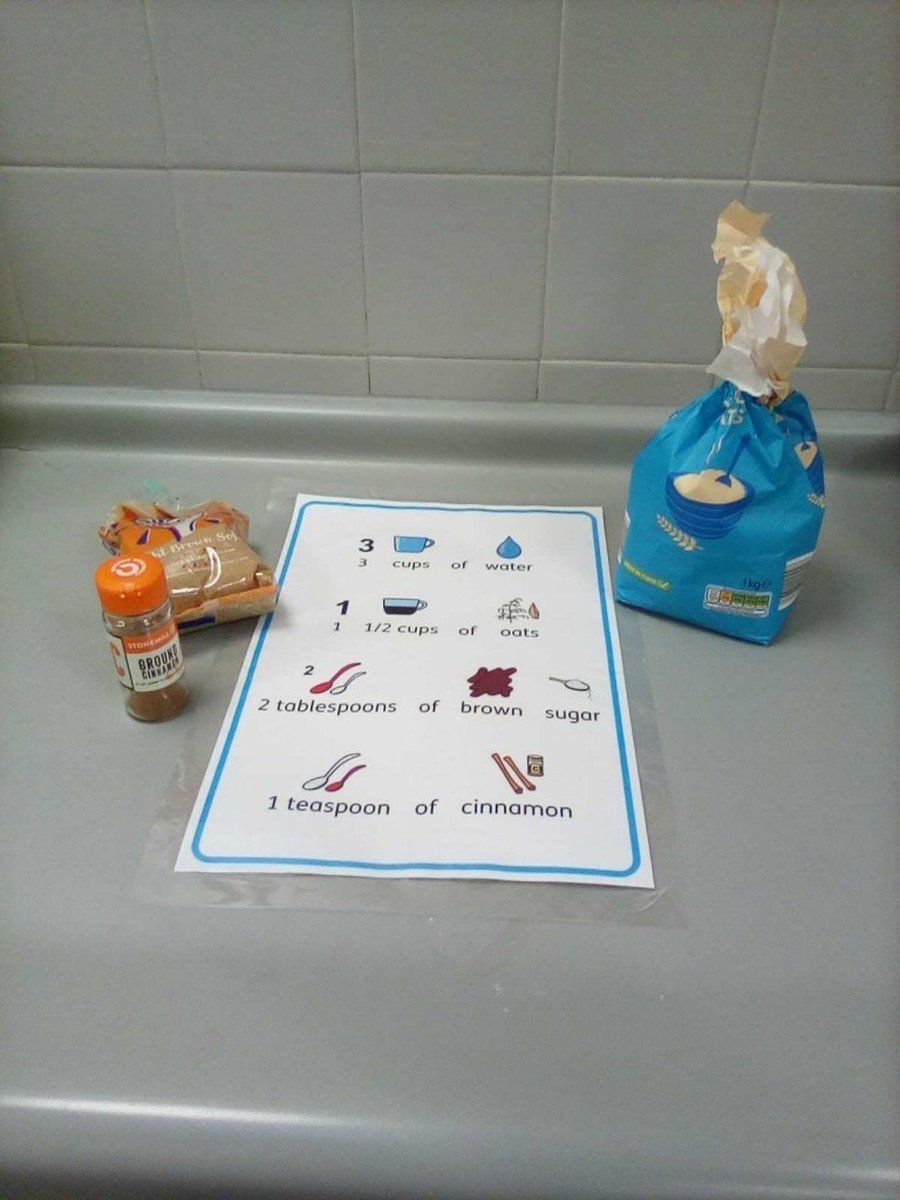 We had a visitor to our classroom this week and they made quite a mess in our home corner. They had left 3 bowls, broken one of our chairs and left a trail of porridge leading to the door!
After a big discussion and a huge search we all agreed it must have been Goldilocks. We think she'd heard we were reading a story about her and three bears and she decided to have a look around our classroom. We all had a go at drawing a picture of her to warn other people to be on the look out in case she came back.
In Literacy this week, we retold our story Goldilocks and the Three Bears. We created actions for the different parts, joined in with the phrases we know and changed the sound of our voice to reflect the different characters.
We wanted to know what it was like to be Goldilocks so we followed a recipe to make our own porridge. We used porridge oats, milk, sugar and cinnamon to make it extra tasty. Like the Three Bears we waited for it to cool and when it was just right we ate it all up! We all agreed it was super yummy.
We've gone bear mad in Nursery this week!
We started learning all about a bears diet, we learnt that they eat a mixture of fish, berries, fruit and bamboo.

We enjoyed role playing a teddy bear's picnic giving our bears their favourite food.

We talked about our favourite bears, explaining why they are our favourites and drawing pictures of them.

Finally, we looked at and compared old and new bears. We learnt that teddy bears have been a children's toy for a long time, that old bears have worn fur and new bears are softer. The oldest bear we looked at was 62 years old! .
Here are some of our comparisons:
New bears have more fluff in them. JEM
Old bears need a bath. HR
They have spots on them. AI
New bears are softer. ES
His eyes gone all black because he's old. WT
He's very soft. JG